Pavan Katikaneni, MD, FACC, FSCAI
About Dr. Katikaneni
Dr. Pavan Katikaneni ("Dr. K") is distinguished by multispecialty Board certifications, including Interventional Cardiology, Cardiovascular Diseases, Nuclear Cardiology, Cardiac CT, Adult Comprehensive Echocardiography, Vascular Ultrasound and Internal Medicine. He has the goal of providing a one-stop shop for state-of-the-art, evidence-based, personalized, compassionate and quality care that is tailored for improving your cardiovascular health. Dr. Katikaneni has expertise in performing high-risk, complex coronary artery disease interventions and minimally invasive cardiac procedures with clinical interests in Valvular and Structural Heart Disease, Percutaneous Mechanical Circulatory Support Devices, Heart Failure, Peripheral Vascular Disease, Critical Care Cardiology, Cardio-Oncology, and Preventive Cardiology. He is a Fellow of the American College of Cardiology and a Fellow of the Society for Cardiovascular Angiography and Interventions. Dr. Katikaneni is currently accepting new patients, and he looks forward to taking care of you and your family.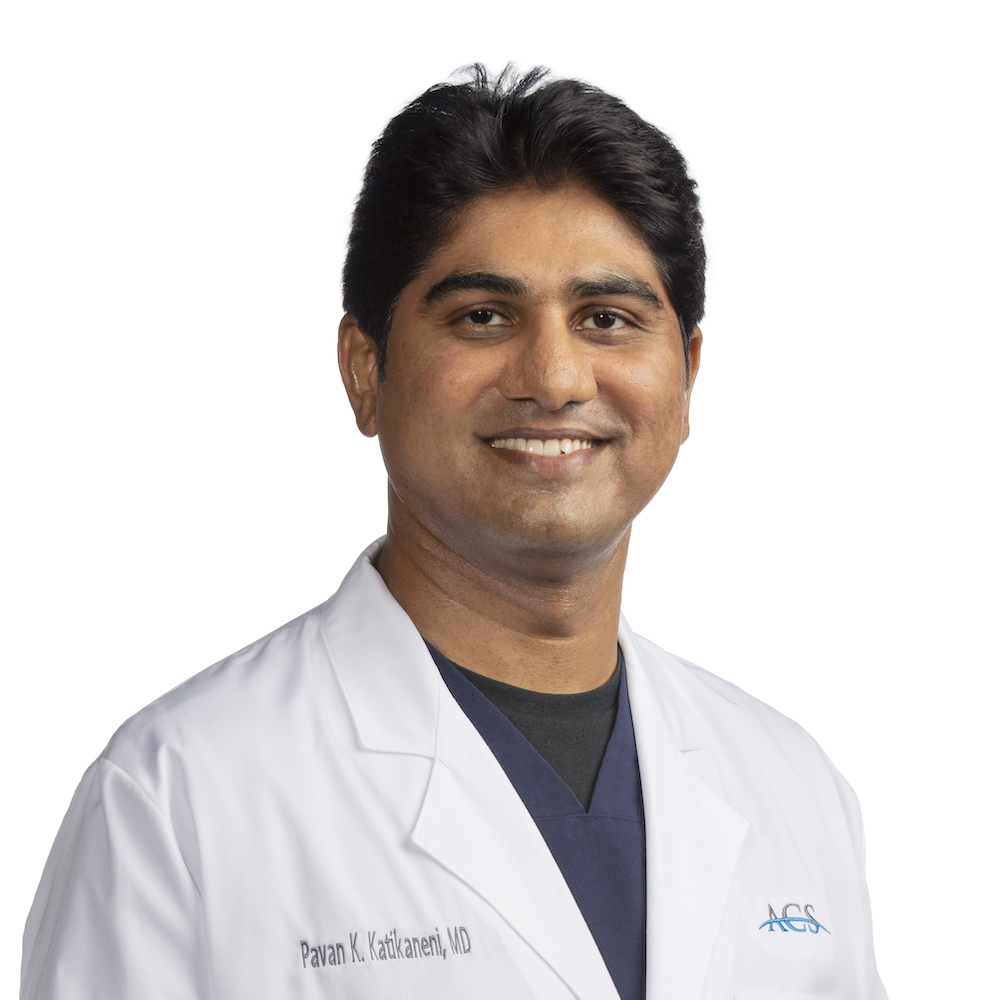 Biography
Dr. Katikaneni was born in India, where he received Bachelor of Medicine and Bachelor of Surgery degrees from NTR University of Health Sciences with a Distinction Award in Human Physiology. He moved to the United States in 2004 to pursue graduate education in Molecular Biology, Microbiology and Biochemistry. He also worked as a Research Associate in Virology and Immunology at the University of Massachusetts Medical School.
In 2008, Dr. Katikaneni joined Louisiana State University Health Sciences Center and School of Medicine in Shreveport for Internship and Residency in Internal Medicine, and also served as a Chief Resident. He then completed a Fellowship in Cardiology at LSU Health and served as a Chief Fellow. Dr. Katikaneni was recognized with the Edgar E. Hull Award for Excellence in Cardiology. He completed additional Fellowship training in Interventional Cardiology, and was recruited as an Assistant Professor of Interventional Cardiology at LSU School of Medicine. During his tenure, Dr. Katikaneni served as the Medical Director of the Cardiac Catheterization Laboratory at Ochsner LSU Health hospital. He was also appointed as the Director of Cardiovascular Courses and the Associate Director for Cardiology and Interventional Cardiology Fellowship Programs to train the next generation of doctors. He is published in several international, peer-reviewed medical and scientific journals. Over the years, he has been actively involved in promoting patient health-education efforts and improving cardiovascular health awareness in our region.
The Shreveport-Bossier community and Louisiana have been home for the Katikaneni family since 2008. Dr. Pavan Katikaneni is married to Dr. Mamatha Katikaneni who is a Rheumatologist, and they are the proud parents of two children. When away from medicine, he loves spending time with family and friends, and he enjoys traveling.
"One of the most gratifying experiences of my job is seeing the look of relief on a patient's face once their heart problem is fixed, and the comfort provided to family when they learn that their loved ones are now safe." – Dr. Pavan Katikaneni