Scott Wiggins, MD, FACC, FACP
About Dr. Wiggins
Dr. Wiggins is a senior practice partner with Advanced Cardiovascular Specialists. He is triple Board-certified in adult cardiology, cardiac electrophysiology, and internal medicine. He is in good standing with the Louisiana State Board of Medical Examiners, and he holds membership in the American College of Physicians, American College of Cardiology, the American Heart Association, and the Heart Rhythm Society. Dr. Wiggins' practice includes office visits and consultations, hospital rounds and consultations, as well as noninvasive testing such as cardiac nuclear stress tests, echocardiography, electrocardiography, heart rhythm monitoring, and lipid analysis/treatment. Invasive and interventional procedures performed include heart catheterization and coronary stenting, insertion of cardiac electronic devices such as rhythm monitors, pacemakers, defibrillators, heart failure resynchronization devices, and the new Watchman™ left-atrial appendage closure device for prevention of stroke due to atrial fibrillation in patients who can't take chronic blood thinners. Additionally, Dr. Wiggins has a large portion of his practice devoted to catheter ablation (cure) of atrial fibrillation. He has the distinction of being the first electrophysiologist to perform this procedure in the Ark-La-Tex. He has expertise in all aspects of heart rhythm control, including ablation, pacemakers, defibrillators, and the newest leadless and subcutaneous (beneath-the-skin) device technology. Furthermore, Dr. Wiggins is one of few highly trained electrophysiologists in the state that have credentials in extraction and replacement of broken or infected cardiac devices and electrodes. He was the first to perform transvenous laser lead extraction in the region. He routinely gets referrals for this complex procedure from a four-state area.
Congestive heart failure is a particular interest of Dr. Wiggins. His practice includes both drug and device management, and he is the principle investigator for a number of national and international research trials, which allow his patients access to novel therapies not available otherwise. His practice was the first in Shreveport to give patients access to cardiac resynchronization therapy for treatment of advance heart failure. Likewise, the only currently FDA-approved device to prevent stroke from atrial fibrillation (Watchman™) was first implanted in the Ark-La-Tex by a team of ACS physicians.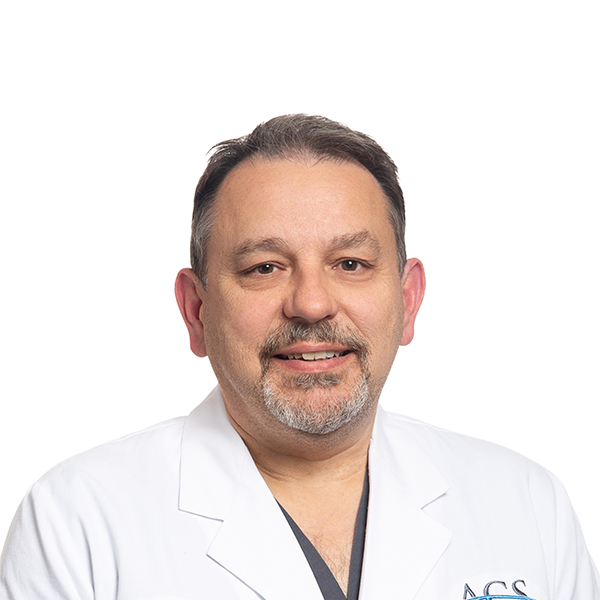 Biography
Dr. Wiggins was born and raised in West Monroe, Louisiana. After graduating fifth in a class of 524 students at West Monroe High School, he attended Northeast Louisiana University (now known as the University of Louisiana at Monroe) under scholarship and graduated with distinction and honors. He served as an officer of Alpha Epsilon Delta Premedical Honor Society, was selected as outstanding junior of Mortar Board Honor Society, and graduated Summa Cum Laude.
Following college, he attended Louisiana State University School of Medicine in Shreveport. During medical school, young student doctor Wiggins distinguished himself by achieving admittance to Alpha Omega Alpha Medical Honor Society and being named Outstanding Medical Student in Research.
Dr. Wiggins followed medical school with an internship and residency in internal medicine at the University of Alabama at Birmingham where he excelled. He was later awarded a prestigious training fellowship in cardiology and cardiac electrophysiology at Vanderbilt University Medical Center in Nashville, Tennessee. Following a year as Chief Fellow and Instructor in Medicine at Vanderbilt, Dr. Wiggins returned to his beloved Louisiana where he established his private practice with Advanced Cardiovascular Specialist (ACS), formerly Ark-La-Tex Cardiology.
Dr. Wiggins accepts new patients and referrals. Medicare and most private insurance are welcomed. He sees patients at his ACS office at the corner of Bert Kouns Industrial Loop and Millicent Way in Shreveport, Louisiana. His hospital practice includes CHRISTUS Highland Hospital and Willis-Knighton Pierremont Hospital. His focus is patient-driven with a goal to provide the best care with professionalism and compassion.