Russell S. Fileccia, MD, FACC, FASNC
About Dr. Fileccia
Dr. Fileccia is Board Certified in Cardiovascular Disease, Nuclear Cardiology, and Internal Medicine. Dr. Fileccia received his certification in Nuclear Cardiology from the American Society of Nuclear Cardiology in 2008. He is a Fellow in the American College of Cardiology and the American Society of Nuclear Cardiology.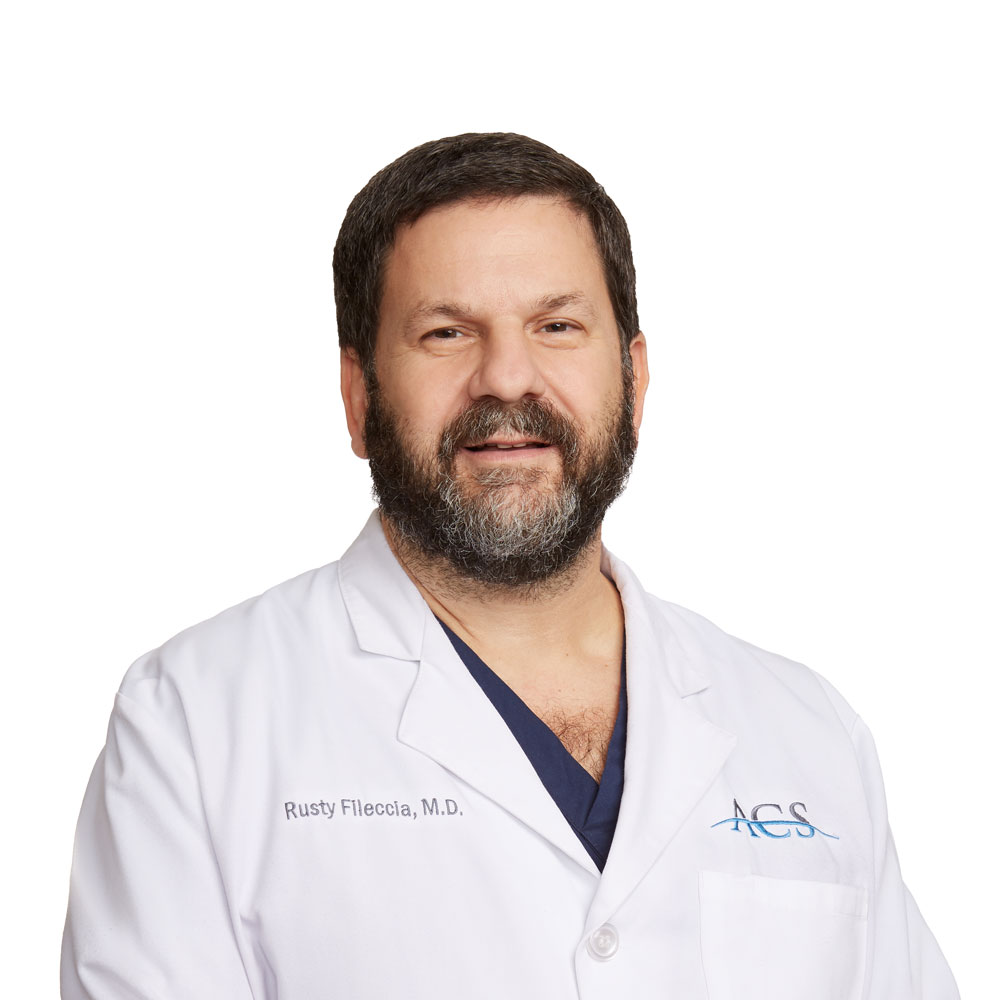 Biography
Dr. Fileccia graduated from Louisiana State University School of Medicine-Shreveport, La. in 1991. He completed his residency in internal medicine and his cardiology fellowship program at LSUMC-Shreveport, La. Dr. Fileccia began practicing cardiology in 1997. His specialties include Nuclear Cardiology, Trans-thoracic Echocardiography, Transesophageal echocardiography, Diagnostic and Invasive Cardiology. He is level II trained to interpret coronary CT angiography.
Dr. Fileccia is married to Nancy Mizell Fileccia. They have four children.