Ray Smith, MD, FACC, FSCAI
About Dr. Smith
Dr. Smith is board certified in Internal Medicine and Cardiovascular Diseases. He is a Fellow in the American College of Cardiology and the Society for Cardiovascular Angiography and Interventions. He is a member of the Shreveport Medical Society and the Louisiana State Medical Society. His practice includes noninvasive and invasive cardiology with an interest in peripheral vascular disease. Dr. Smith has a special interest in the procedure Percutaneous Closure of Septal Defects for heart patients diagnosed with atrial septal defects.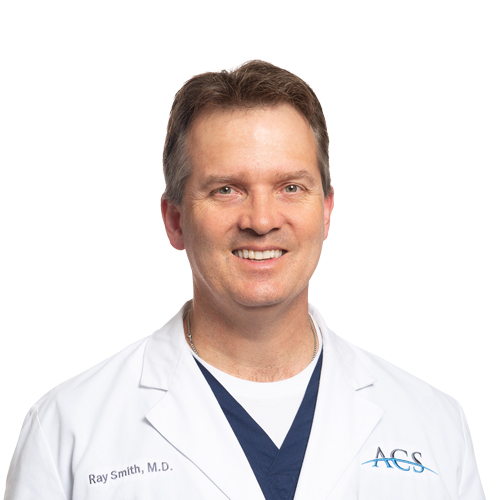 Biography
Dr. Smith graduated from LSU-Shreveport in 1990 with a B.S. in Biology. He graduated from medical school at LSUHSC-Shreveport in 1994. Dr. Smith completed an internship and residency program in Internal Medicine at LSUHSC-Shreveport in 1997 and began practicing Internal Medicine. In 2003, Dr. Smith returned to LSUHSC-Shreveport and completed a fellowship program in Cardiology. He received additional training in Interventional Cardiology at Strong Memorial Medical Center in Rochester, NY which he completed in 2007.
Dr. Smith is married to Tammy Smith and they have two great children, Corey and Shelby. His hobbies include hunting, fishing, running, golf, and spending time with his family.